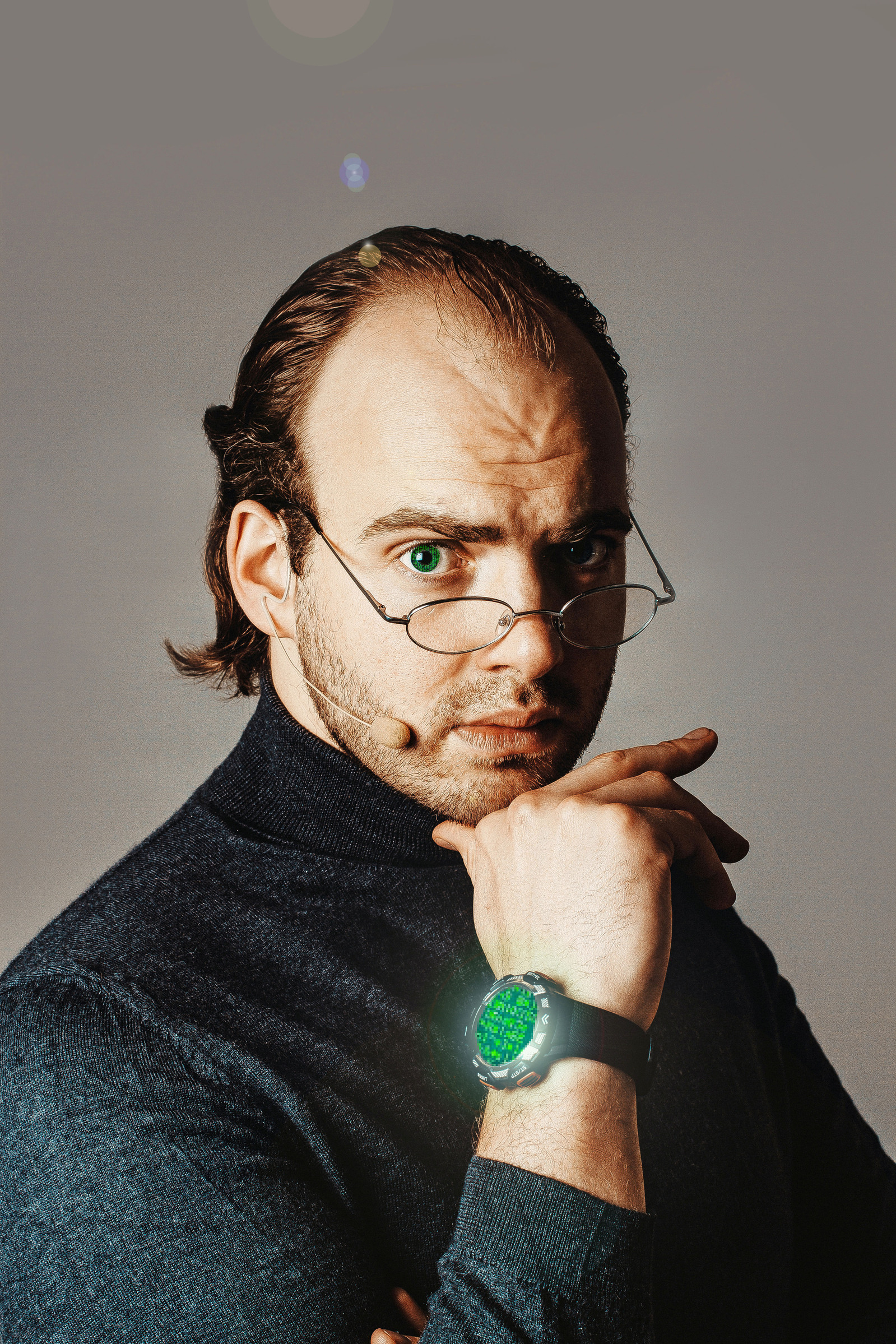 Damien Slash is to star in his first Radio 4 comedy series.
The character comedian – real name Daniel Barker – has recorded four 15-minute episodes of The Damien Slash Mixtape, described as a one-man sketch show.
Slash made his name online, and made his TV debut last year as Darren in Julia Davis's comedy Camping. He has provided voices for Red Dwarf XI – including playing the entire universe – and appeared in Liam Williams's recent BBC Three spoof of the YouTuber generation, Pls Like.
The BBC's blurb for The Damien Slash Mixtape reads: 'From the surreal to the satirical, from the zeitgeist to the absurd, Damien serves up a range of high-octane characters, all from his own voice. Adverts, actors, hipsters, trolls – no aspect of modern life is left un-skewered.'
The programme is scheduled to launch on Radio 4 at 11pm on June 14.